AAB ADMINISTRATIVE BUILDING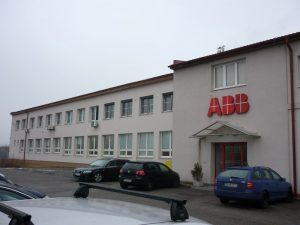 The administrative building is situated on Magnezitárska street No. 11 in Košice, on the magnesite plant premises.
The administrative building has one underground floor and two aboveground floors. There are storage and office areas in the building.
We, as a property management services provider, providethe following services:
preventive and operative maintenance,
carrying out small repairs.
The objective of the property management is to ensure a reduced failure rate, longer lifespan and functionality of technical and technological equipment. Obligations of a property management services provider include maintenance planning– scheduling regular preventive maintenance at regular time intervals. Our main intention is to have satisfied clients. We focus on achieving harmony in the relationship and providing professional, comprehensive and comfortable services. Therefore, our services and their improvement and expanding and are subject to this objective while at the same time we readily adapt to individual specific requirements. Our employees have the necessary education and years of experience in the industry and continue to improve their skills and capabilities with professional training in order to progressively and effectively deliver quality services. Thanks to our professional internal and external staff, we are able to provide expert advice on operational and technical issues.
The building has a total floor area of 2,860 m2.